10 Best Foods for Health
Eating well isn't just about losing weight—it's about feeling better in every possible way, from fighting off the stress of a bunk economy to ...

FIT FOR FALL CHALLENGE MONDAY, NOV. 10TH LOSE WEIGHT DURING THE HOLIDAYS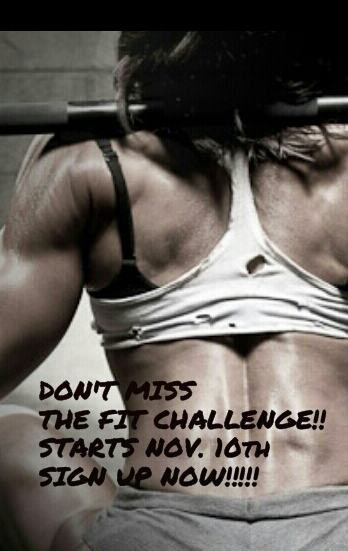 Winner: Congratulations to Cheryl Bitoy! She attend classes for the most days straight! Whooop!!
What a Commitment!



30-DAY FIT CHALLENGE WORKOUT CLASSES BEGINS MONDAY, NOV. 10TH
Members Fit For Fall Challenge is all about changing your fitness levels in 30 days. YES..IT IS POSSIBLE
COMMIT TO THE FIT FOR FALL CHALLENGE
1. Sign-up - Members Fit For Fall Challenge $10 for Members Only.
If you would like a like to participate in The Fit For Fall Challenge but NOT a member sign up for
a
M
embership and Join Challenge, wavie $10 fee and sign up for a
Recurring Membership
or drop by Renita Fitness Studio 11114 S. Kedzie. Ave. Chicago IL 60655 after 5:30pm 7:00pm M-Th or 8:00am - 9:30am on Sat. to join.


GROUPONERS:
email
fitforfall@renitafitness.com
for more info. to register.

2. Attend training classes

3. Follow a nutrition plan (sample meal plans provided)


4. Attend seminars


5. Track your progess (training logs provided)


6. Email before and after photos to fitforfall@renitafitness.com

Read More
Sign-up and Book A Class