Group Fitness Classes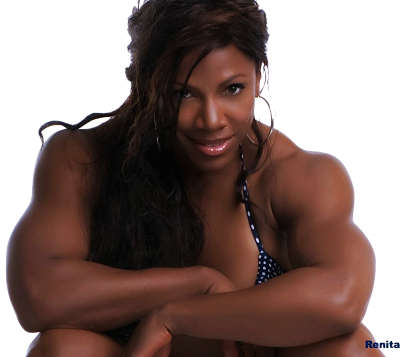 Why Should I do Renita Fitness Program? Renita has been involved in fitness over thirty years, now. She has, since the early eighties, stacked up competition experiences in bodybuilding and fitness. She has traveled all around the world learning and teaching healthy living and fitness.
RENITA GHOLSTON DESIGNED FITNESS CLASSES ARE DESIGNED AROUND 30 MINUTES OF HIGH INTENSITY INTERVAL TRAINING.

WHY? Most people push HARD for 30 minustes of any workout, and the rest of the workout people are taking it easy and just going through the motions. And here is the thing. 90% of your results are achieved within the 30 minute block where you push yourself to the limit.

It's easier to commit to something that is shorter, rather than a workout that is longer. By making Renita Fitness classes only 30 minutes a day, you have no excuse but to hit it hard and get it done. Imagine you're having a really busy day, and you need to make time to exercise. A 60 to 90 minute workout will seem impossible. But a 30 minute workout is doable!

Renita Fitness training classes is only 30 minutes a day for a reason. You will do it! And because you work super hard for 30 minutes a day, you will get insane results.
RESERVE YOUR SPOT TODAY! SPACE IS LIMITED
Comments