RENITA'S FITNESS HOUSE MUSIC FITNESS PARTY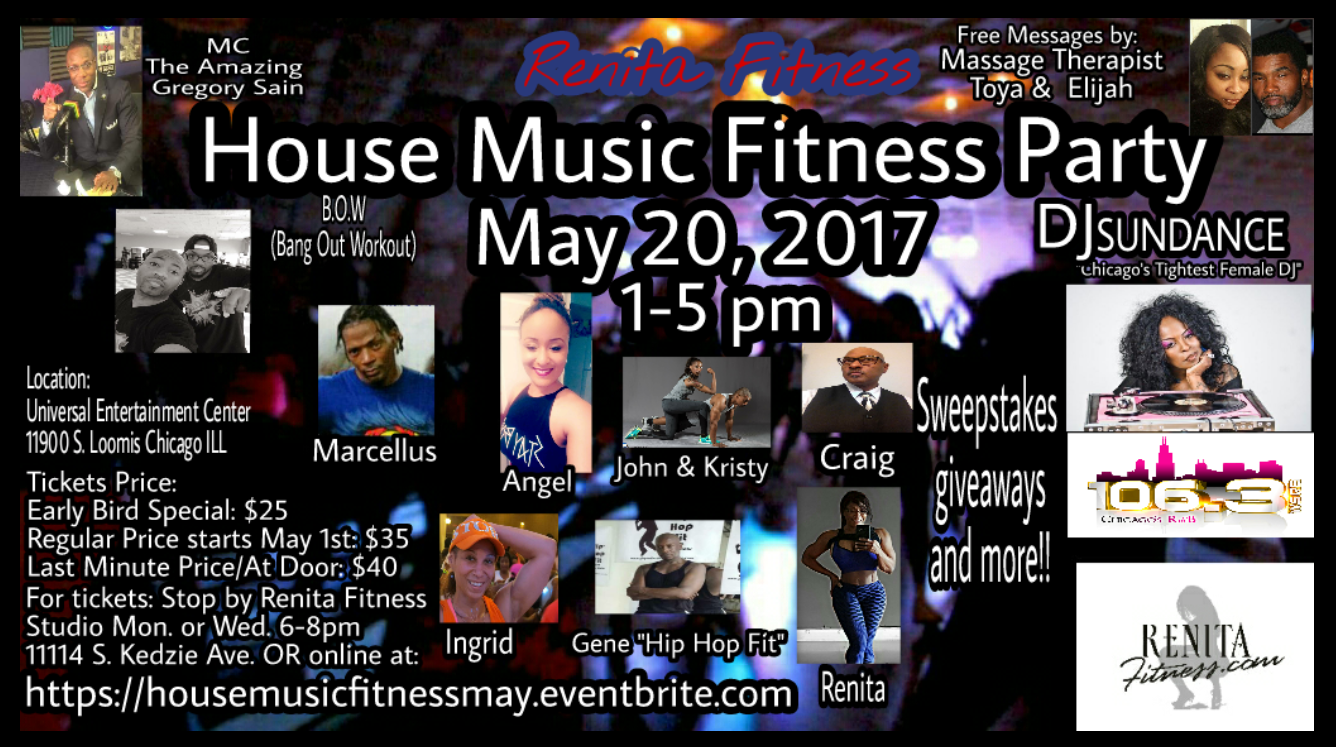 SATURDAY MAY 20, 2017


1:00pm-5:00pm
Tickets: housemusicfitnessmay.eventbrite.com
Where addictive fitness dances are fueled by the hottest house music and more-
"Where House Party Meets Fitness"
Start your your summer Off Right!
We won't be back for awhile!
Several awesome fitness instructors, 4 hours of nonstop house music and more to live DJ, hosted by Renita Fitness!!!!
A House Party with segments of Aerobics Fitness dances led by some of top fitness instructors instructing to live music. The doors will open at 12:45pm then after to start your partying followed by your instructors. Its a house music party and fitness jam. A event for househeads, music and fitness lovers and anyone who just want to come out to dance and party!
Led by several High Energy Fitness Instructors, filling every hour with Cardio Dance Fitness Moves.
Hip Hop, Kick Boxing Karate, Twerk Fitness, B and more!!
Come to exercise, dance or relieve stress
Burn tons of calories (wear your calorie counter)
Relieve stress
Bounce you head to the beat of the music
For ALL ALL Fitness levels
Wear your comfortable clothes and shoes (gym shoes) if you plan on getting your sweat on all night. Bring water, towel and headband
Skinny Cocktails available - cash bar and food available.
A great ideal for a girls night out!
Fellas...Get your sweat on!
Interested In Sponsoring $300.00: Email train@renitafitmess.com for proposal
Instructors & Vendors interested please call 773-609-4409
You don't want to miss it!
Post ALL your Live video, pics and videos or just use it #HOUSEFITNESSPARTY #Housefit #Renitafitness
Live DJ - DJ Sundance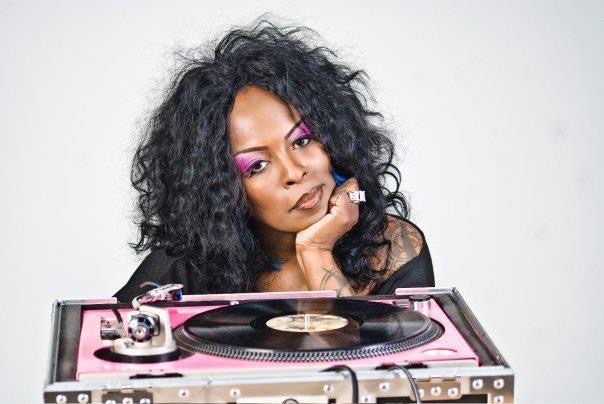 Universal Entertainment Center
11901 S. Loomis, Chicago Il 60643
For more info and to purchase here:
housemusicfitnessmay.eventbrite.com
Cash Bar & Food

Wear comfortable clothes & shoes (gym shoes)
more info: 773-609-4409 or train@renitafitness.com
Comments