It chokes me up when I hear stories like this!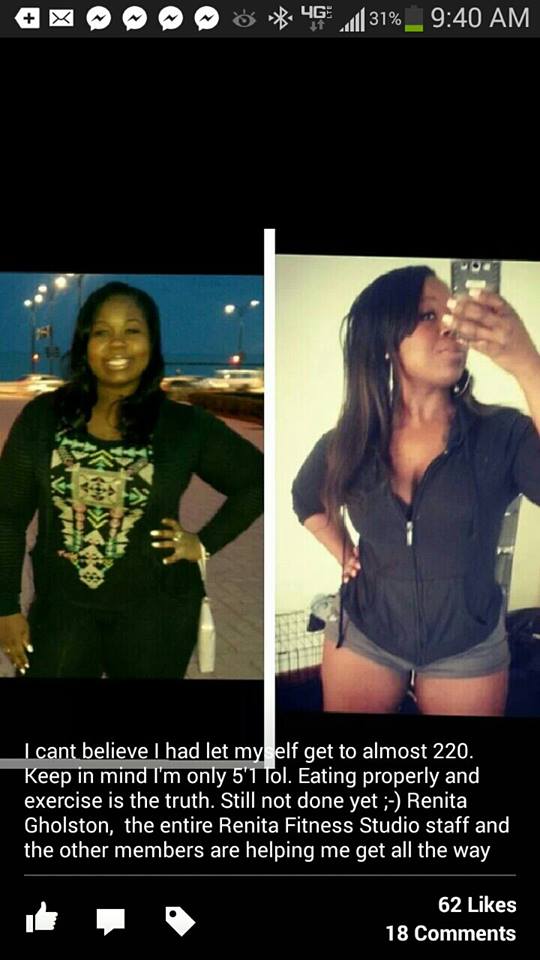 I can't believe I had left myself get to almost 220. Keep in mind I'm only 5'1 lol. Eating properly and exercise is the truth. Still not done yet

Renita Gholston, the entire Renita Fitness Studio staff and the other members are helping me get all the way!
-Olivia